Grabowski Furniture Logistic (GFL) provides full truckload and groupage transportation services mainly in the furniture sector.
The company has more than 200 of its own Mercedes Actros 1830 and 2540 sets with a capacity of up to 24 tons . The vehicles are subject to GPS surveillance. The size of the fleet makes it possible to handle large transport projects. This allows GFL to establish direct cooperation with furniture factories or manufacturers of goods requiring light and spacious rolling stock (e.g. mattresses, polystyrene foam, foam, insulation wools). Experience in the industry, high specialization in furniture transportation, fleet equipment and trained staff make GFL one of the leading shipping companies supporting the furniture sector at home and abroad. Efficient and safe transportation of upholstered furniture is guaranteed by innovative and proprietary solutions introduced over the years.
.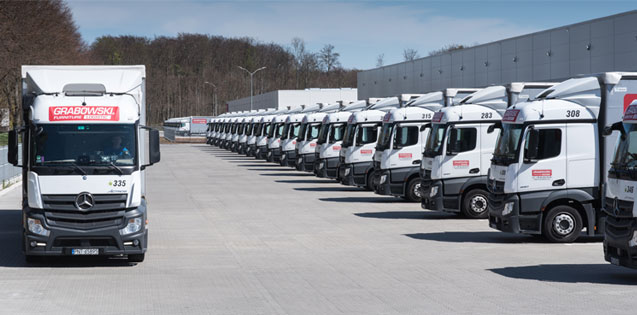 Specification of vehicle fleet:
GFL has set a long-term policy of buying only new cars. Currently, each car driving under the GFL banner is an average of 2.5 years old. All vehicles meet European environmental standards Euro 6. Efficient management of delivery processes has been supported by improvements in the design of new vehicles. A number of changes have been made to the body of the fleet moving under the GFL brand to improve the safety of the furniture being transported. These include:
bodywork with maximum cargo space, suitable for transporting light and bulky cargo such as upholstered furniture, among others (photo)
double floor system, increasing the cargo space (photo)
drive-through gangway, allowing simultaneous loading of both parts of the set without driving away from the ramp (photo)
sliding roofs, allowing top-down loading of goods (photo)
internal curtain to protect furniture from contact with the body structure (photo)
fixed equipment with 25 blankets to protect cargo from abrasion (photo)
safety belts, safety strips, hand truck for unloading furniture (photo)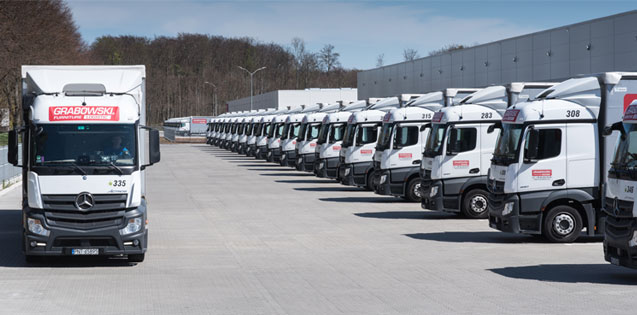 Driver qualifications:
The company employs more than 200 qualified drivers, effectively supported by a team of freight forwarders and logisticians. In accordance with the company's policy, each driver is subject to quarterly training, including: updating knowledge of the current Road Transport Law, updating knowledge of driving safety and economics, procedures of conduct and duties of drivers in international transport, control of proper loading, protection of furniture in transport, rules of proper unloading, rules of conduct in case of irregularities during transport.